Obituary of James Larry Ryan: A Beloved Storyteller Remembered: Honoring the Life of James Ryan. Let's find out more here: cupstograms.net.
In the wake of James Ryan's peaceful passing, family and friends are coming together to create a keepsake book filled with cherished memories. James, known for his gift of gab and infectious laughter, was a beloved storyteller who could captivate anyone with his tales. From his hometown of Mulgrave to topics as diverse as cars, politics, and cooking, James had a story for every occasion. His expressive face, always adorned with a smile or a mischievous look, would light up a room as he regaled listeners with his witty banter. His stories, like a revving motor, would start slow but build up to a punchline that would leave everyone in stitches. James was not only a master storyteller but also a kind and compassionate neighbor, always ready to lend a helping hand. His legacy will live on through the stories he shared and the laughter he brought to the lives of those who knew him. Join us in celebrating the life of James Ryan, a remarkable man whose memory will forever be cherished.
You are watching: Obituary of James Larry Ryan: Honoring the Life of James Ryan
Memory of James Ryan
James Ryan was a remarkable individual whose memory will forever be cherished by his family and friends. He possessed a unique ability to captivate those around him with his storytelling prowess. James had an innate talent for spinning tales that would leave his audience in stitches, covering a wide range of topics from his beloved hometown of Mulgrave to his expertise in cars, politics, and even the art of smoking ribs. His stories were like a symphony, starting off slowly with intricate details and gradually building up to a crescendo, culminating in a punchline that would elicit uproarious laughter. With each retelling, his stories grew longer, much to the amusement of his listeners and the exasperation of his loving wife, Judy, who would playfully roll her eyes and shake her head in mock annoyance.
See more : George Brown obituary: Dies at 74
James had a face that was a canvas of emotions, always adorned with a smile or a mischievous grin, ready to interject a witty comment into any conversation. Spending time with him meant being treated to a whirlwind of laughter and animated discussions. After a visit with James, one's ears would ring with the echoes of his infectious laughter, and their face would ache from the sheer joy of being in his presence. He had a remarkable ability to remember the names and nicknames of everyone he encountered, making him the epitome of a great neighbor. James was known for his kindness, knowledge, and compassion, always willing to lend a helping hand to anyone in need, no matter the magnitude of the task.
Evenings were a time of tranquility for James, as he would retreat to his computer to indulge in his love for reading and learning. He would eagerly share news about the town, current events, or simply a joke or funny photo with his friends and family. Everyone eagerly awaited their nightly message from James, knowing that it would bring a smile to their face before they drifted off to sleep. His impact on the lives of those around him was immeasurable, and his absence will be deeply felt. However, his memory will live on through the countless stories that will be shared and cherished for generations to come.
The Storyteller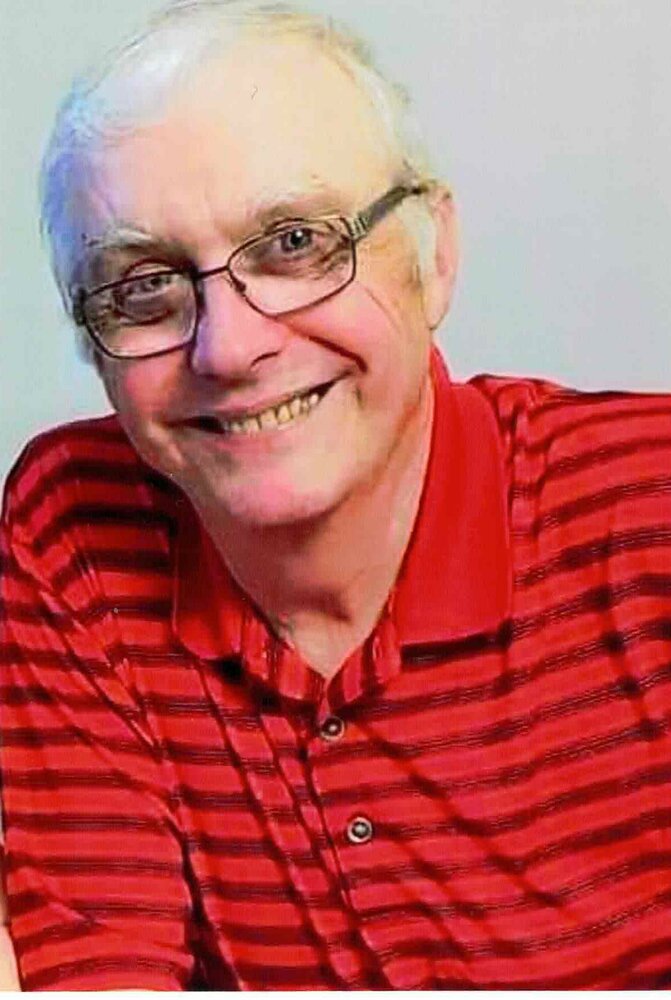 James Ryan was a masterful storyteller, gifted with the ability to captivate his audience with his tales. His words had a magical quality, drawing listeners into a world of wonder and amusement. Whether recounting his adventures in Mulgrave or sharing his wisdom on topics as diverse as heat pumps and hummingbird food recipes, James had an uncanny knack for keeping his listeners engaged from start to finish. His stories were like a finely tuned engine, gradually building momentum until they reached a crescendo of laughter and delight.
See more : Alonzo Alexander Obituary: Resident Of Baton Rouge, Louisiana Has Passed Away
James had an expressive face that mirrored the emotions of his stories. It was a canvas that displayed a constant smile or a mischievous twinkle in his eye, signaling the impending punchline. His quick wit and clever remarks added an extra layer of entertainment to his tales, leaving his audience eagerly awaiting the next chapter. His storytelling prowess was legendary, and his stories grew longer with each retelling, much to the amusement of his loved ones.
James was not only a gifted storyteller but also a pillar of his community. He was known for his kindness, knowledge, and willingness to lend a helping hand. His neighbors and friends could always count on him for a laugh or a practical joke, which would inevitably become the subject of one of his legendary stories. His time at the Mill was filled with camaraderie and laughter, making it difficult to discern whether work or play took precedence.
Even in his quieter moments, James found solace in his love for reading and learning. He was a constant source of information, keeping his friends and family informed about the latest happenings in the town and the world. His nightly messages brought joy and laughter to those fortunate enough to receive them, leaving a lasting impression on their hearts.
James Ryan's storytelling legacy will continue to resonate in the hearts and minds of all who had the privilege of hearing his tales. His memory will forever be intertwined with the laughter and joy he brought to countless lives. As his stories are shared and retold, his spirit will live on, ensuring that his gift of storytelling is never forgotten.
Please share a memory of James to include in a keepsake book for family and friends. Ryan, James Larry – It is with heavy hearts and profound sadness that we announce the peaceful passing of Larry, age 73 on Friday, November 17, 2023 in St. Martha's Regional Hospital, Antigonish. Larry was born in 1950 in Halifax, NS to the late Michael and Helen (Brown) Ryan. He is survived by his loving wife and best friend of 50 years, Judy (Rose), son; Brad (Angel), daughter; Rosalind (Jason) and predeceased by son David in 2015. Larry was a proud Poppy to his beloved grandchildren, Bradan, Matthew, Carter, Brooklyn, Jacob, Luke and Avery. He is also survived by his sisters; Jacqueline MacDonald, Ann Jardine, brother; Michael (Eleanor), mother-in-law; Phyllis Rose, daughter in law; Kendra, brothers in law; Lew (Gertie) Rose, Ron (Donna) Rose, Don (Ada) Rose, sisters in law; Ann (Hughie) Skinner, Sylvia Rose and many nieces and nephews. Besides his parents and loving son David, Larry was predeceased by his father-in-law; Leonard Rose and his brother-in-law; Robert MacDonald. Larry was employed at Stora Forest Industries for 35 years as a Journeyman (Red Seal) Sheet Metal worker. He was chairman of the Pension Committee, Issue Clerk (Stores Department), Process Operator (Ground Wood) and Material Handler. Larry was a past member of Mulgrave Town Council, Co-Chairman of the Mulgrave Medical Centre Board of Directors, the Mulgrave Recreation Commission, Minor Ball and he was a member of St. Lawrence Catholic Church and Parish Council. Dad was passionate about gardening, feeding the birds, golfing, cooking, watching the Toronto Maple Leaf's, Snoopy, doing jigsaw puzzles, and strolling along the beach with Judy in search of sea glass. One of his greatest joys was teaching his grandkids to fish mackerel at the Mulgrave wharf. We would like to send a sincere thank you to the doctors, nurses, and staff of St. Martha's Regional Hospital, Antigonish, Dr. Glenn Gallivan (family physician), Lindsey and Dr. Brake for their compassionate care. Cremation has taken place. Visitation will be held on Wednesday, November
Source: https://cupstograms.net
Category: Obituary