Lemon puff pastry cookies
I loved the Lemon Puff Cookies, which are still made now. The rectangular (or round, depending on the brand) sandwich has a sugar glaze on the outside and a mild, tangy, lemony filling that is best eaten by removing the top biscuit and sliding the filling over the tongue with the front teeth.
I recently tried them again. They seemed much smaller than she remembered, and the lemon flavor seemed really artificial, but this may have been part of the original charm. I don't remember coming across real lemons as a kid. Good news: the crunchy frosting is still there. But they seem raw compared to yesteryear; not browned enough for a satisfying crunch. Isn't it always going to be like this with baby food? Remembering is better than revisiting. Elaine Ehrenfried, 66, Romsey, Hampshire
You are watching: 'My Grandma Pulled Out Soreen Malt Bread, And I Destroyed That Bad Boy': Readers On Their Favorite Childhood Foods | Food
Bird's Eye Chicken Empanadas
In the 1980s, my dad and I used to come home from school and work at lunchtime for our main meal. By far my favorite was when Mom served Birds Eye Chicken Pies (there are other far inferior pies available). I am now 45 years old and they are still my favorite comfort food. I always keep a box in the freezer in case of sadness.
They are delicious – shortcrust pastry is like nothing else. Ideally, I'd like to pair it with mashed potatoes, carrots, and broccoli, but when I lived alone briefly in my 20s, I had one with frozen Mediterranean vegetables from the supermarket for my main meal twice a week. Ironically, the only time I didn't eat them was during the pandemic, as I wanted to save the treat until the restrictions were lifted. My vegetarian husband once asked me to make it as similar as possible. it was very hard are alchemy. Hannah Currington, 45, Market Harborough, Leicestershire
See more : How to make chicken tagine – recipe | north african food and drink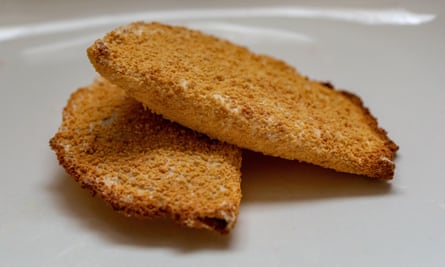 A bite of napalm… crispy pancakes. Photograph: Richard Gunther/Alamy
Findus Crispy Pancakes
Thanks to the Findus marketing team, or maybe just my parents, Findus Crispy Pancakes was an incredible treat that I was hoping for. Ground beef, that staple of the '70s and '80s, was our favorite stuffing. They would be served with oven chips, baked beans, ketchup, and buttered bread. Those crispy pockets, grilled to freeze to death, were like a mouthful of napalm if you were too eager to get stuck in. But we were happy to devour this dangerous meal as a family every Thursday. Something magical happened when you layered oven chips on buttered white bread, then beans and ketchup, then a slice of pancake, and then more ketchup and a top of more buttered bread. I'm surprised we still have our own teeth. Over the years they have been removed and brought back, but these days I prefer to keep the memory (and my gullet) intact. Matt, 50 years old, Salford
Campbell's Canned Meatballs
My sisters and I used to eat them with spaghetti, on nights Mom wasn't in the mood to cook (or on the rare occasions she and Dad had takeout dinner after bed). The "meat" was a nondescript porridge in the shape of spheres and the tomato sauce was a bright red, but, apart from the spaghetti, it was a culinary delight. Strangely, I never saw my parents eat them, and I'm also not sure if I would feed them to my kids now. Hannah Ebbatson, 42, York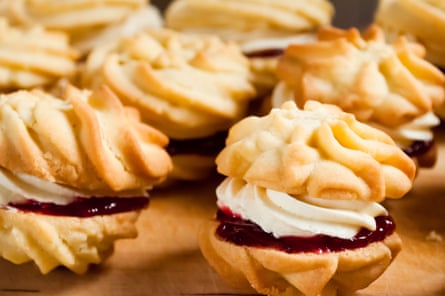 The height of luxury… Viennese whirlpool. Photograph: Glenn Mander/Alamy
viennese swirls
My absolute favourite: icing sugar crumbly cake that coats your lips and feels as decadent as a Cadbury's Flake. The jam and cream filling makes the swirl as substantial as a Victoria sponge. When they brought them after dinner, it seemed the height of luxury. To this day, I can break through a whole pack in one go with a cup of tea. In the old days we almost certainly always had a supermarket own brand, but now I like to spend money on Mr Kipling's. Charles, 36, West Country
baked alaska
See more : Why drink eggnog when you can eat it? 10 Deliciously Creamy Recipes From Eggnog Ice Cream to Eggnog Brownies | Food
Our mother always made some kind of pudding for our dinner, and with six of us at the table, it wasn't often that we were all happy with it. But Baked Alaska was everyone's favorite, including mine, and he hated vanilla ice cream. The contrast between the hot meringue, fresh out of the oven, with the ice cream below, cold and slightly melted, was magical.
A collective silence settled over the normally bustling table as we all settled in. My mother always says that she wasn't a good cook, but she really was, and she still is. Mandy, 59, Bristol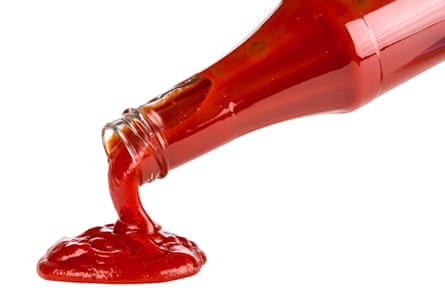 Ketchup with EVERYTHING. Photography: Marius Graf/Alamy
Ketchup
As a child, I would not eat anything without ketchup. Roast dinner? Ketchup. Meatloaf? Ketchup. lasagna? Ketchup. I also loved the ketchup and the peas – the lovely sweetness of the peas was balanced nicely by the acidity of the ketchup, which provided a delicious glue-like sauce to hold them together on a fork. Unfortunately, the dream of that flavor is better than reality as a 30-something adult. Carly, 37, Bournemouth
Soreen Malt Bread
I always forget how good Soreen malt bread is. It wasn't something we had in the house, but my grandmother would occasionally scoop out some and I'd destroy that bad boy, either plain or smeared with real butter and jam. The thing that appealed to me as a kid was that because it was a "bread" it seemed like a sneaky way to trick adults into buying something sweet without them noticing. (As a seven year old, I thought he was smarter than adults.) I figured we never had it at home because it cost an arm and a leg, but later, when he was in his early 20s, I noticed it was around 28p a loaf. File along with pikelets and Heinz Toast Toppers. Anthony, 47, Tamworth
Source: https://cupstograms.net
Category: Food